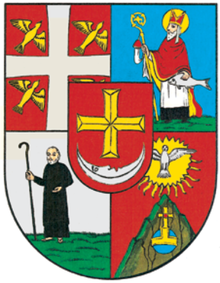 7. Neubau
Neubau is the 7th district of Vienna. It is one of the most vivid districts in Vienna and well-known for its nightlife. On a total area of 1.61 km² live 31,581 people.
The popular region Spittelberg (part of the 7th district) with the adjoining Museumsquartier have the reputation of being a trendy neighbourhood because of the numerous modern and inviting restaurants, bars and cafés there. The region is also characterised by the well preserved baroque and Biedermeier houses. Neubau indeed appeals to more sophisticated tastes. Thus, the rental price is around € 13/m²). Furthermore, it is heavily built-up, therefore, new building objects are rarely (1.17 km² of a total area of 1.61 km² are built-up). More specifically, in total, only about 150 of 1,350 apartment buildings were built after 1991. The average living space in Neubau is around 78 m² and the average price for real estates is around € 7,050/m² and € 5,350/m² otherwise.
Neubau has a number of pedestrian areas as Guttenberggasse, Spittelberggasse and Schrankgasse where yearly Christmas fairs take place. There are numerous tourist attractions as the Museumsquartier which is a huge world-famous museum complex, the church St.Ulrich which picture is in the lower right corner of the coat of arms of the district Neubau, the Viennese Volkstheater, the parks Weghuberpark and Siebensternpark and of course Spittelberg. and other tourist attractions make the 7th district one of the most attractive districts of Vienna. In 2017, around 1,100,966 overnight stays were recorded (for comparison: in 2011, there were only 763,228 overnight stays).